REAL TIME MANAGEMENT
Add or remove ad partners, create new slots and change settings in real time with no code pushes
ENTERPRISE CONTROLS
Oversee multiple web
properties, ad partners and
third-party networks
FULL STACK
Manage Native, Ad Partners and Header Bidding for both Display and Video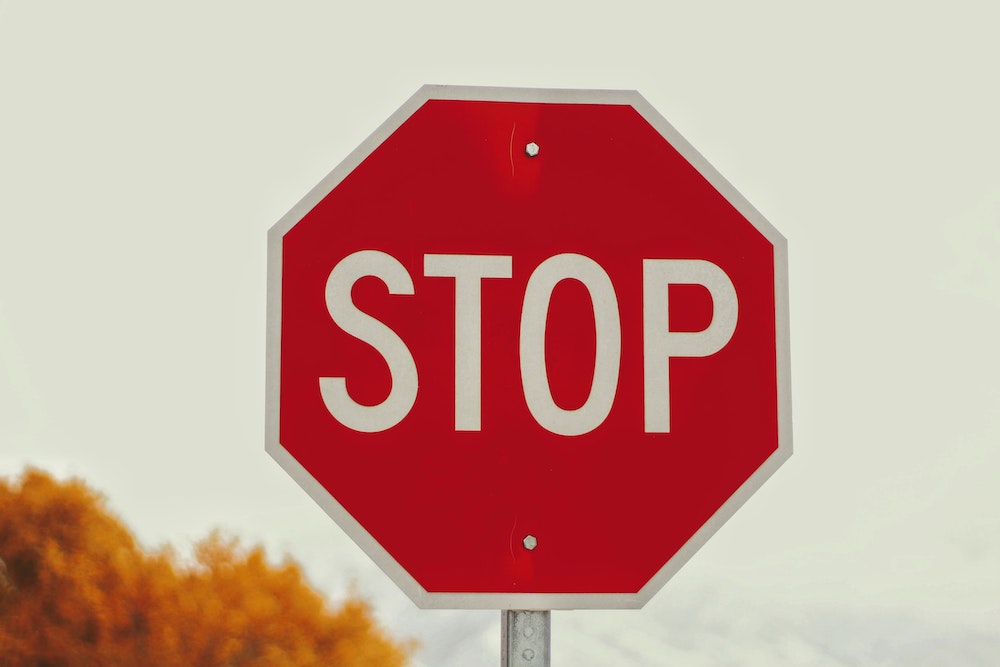 No B.S.
Stop giving 20 to 40% of your revenue to concierge adops services. Their pitch is compelling but the promise of aggregating like-minded sites for larger deals just never seems to come through. They use your traffic to increase the network's value, but serve the inventory on their owned and operated platforms first — leaving very little to spread across the rest of the network. With AdGrid you get all your revenue direct for a simple flat fee.
WHAT WE DO
Seamlessly
manage your ad stack in realtime.
For large publishers with constant pressure to deliver the best ad experience, waiting for code pushes to make updates means lost revenue and missed opportunities. AdGrid works in realtime for full control of even the smallest details.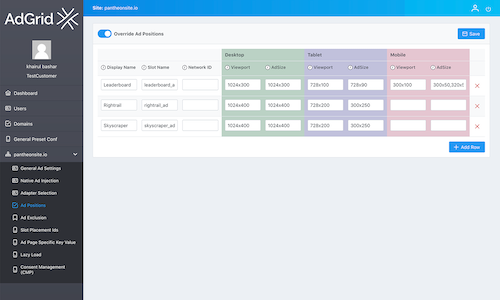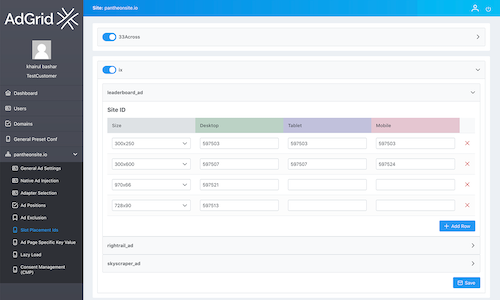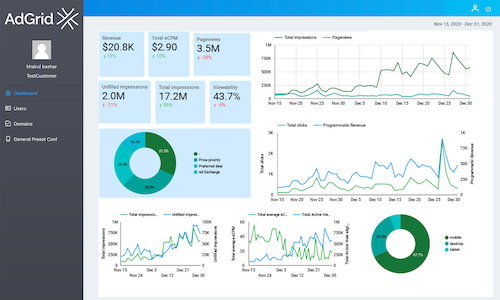 FEATURES
Enterprise Level Ad Controls
AdGrid can control one site or hundreds. If you manage a suite of sites with shared SSPs AdGrid allows you to make global changes or fine-tune very specific settings for each entity.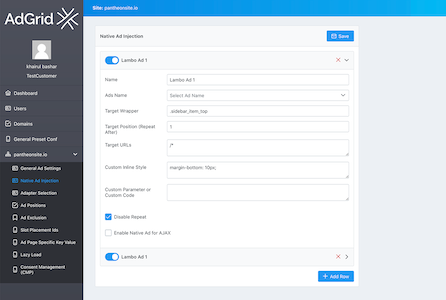 Dynamic native ad injection
One of the most powerful features is the ability to add new slots for any style, any location – in realtime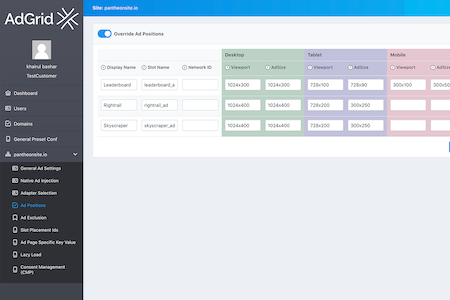 Realtime performance control
Even the simplest of settings can be controlled through the AdGrid dashboard with no code pushes.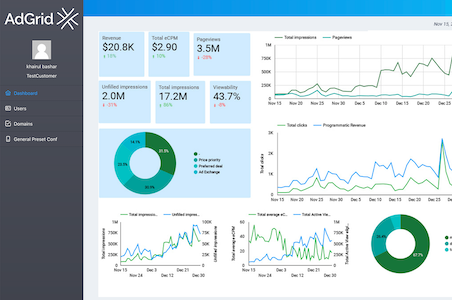 Detailed reporting
Integrated Google Analytics and DFP dashboard with partner bidding data for easy monitoring and adjustments.
You're in control
Building your own ad stack inhouse is time consuming and expensive. Publishers can spend up to $100,000, over six months, to build their platform – plus need a full-time development team to keep up with the ever shifting ad landscape. AdGrid is always ahead of the curve and ready to use now.
SUPPORT
We'll help you set up your site, provide training and are always standing by if you need us.
CONNECTIONS
If you need your own SSPs we'll put in touch with the right people and guide you through the process.
EASY TERMS
If after the initial three month setup you're not impressed, just cancel.
Who we are
AdGrid is a group of people who have done this time and time again for companies like FederatedMedia, SheMedia, BlogHer, This Old House, Billboard.com and The Hollywood Reporter.

We're tapped into the ad community and if you don't have your own SSP (Supply Side Platform) relationships we'll get you connected with the right people for direct payments cutting out the middleman.

Once set up, we provide the network and keep it running. No need for an in-house dev team just to manage the plumbing.
See if we're a good fit
AdGrid isn't for everyone. However, if you're paying more than $2,500 a month in fees, or have outgrown ad concierge services like AdThrive, Freestar.io, Sortable or Proper.io – we should talk.